The Bike:

Touring handlebars installed
Adjustable stem installed
Brake and gear cables serviced
Handle bars wrapped fresh
All new chains (tandem has 2 chains: timing and final drive)

Required to un-seize the Eccentric Bottom Bracket (EBB) in order to service the 'timing' chain linking our pedals. This would fall under the classification of 'TCPInTheAss'

New headset assembly installed

Motivation being the current headset bearing fall under the classification 'crunchy' and it appears this is a common problem with the ' Cane Creek C2s ' so moved to a cost efficient Ritchey headset. Will wait for 110 days before reviewing on Amazon...

Auxiliary items selected and fit

Mirrors, handle bar bag, seat bags, back rack and panniers, trailer...

Trip Gear:

Trying to make sure we have everything we want and nothing we don't...or won't really need
A few piles developing to this cause

The Home:

The explosion that is packing exists

Did some real good spring cleaning last week (very time consuming)
Now just getting things into containers this week (not as time consuming

Uhaul this weekend. Want to be done with the 'BIG' things by Monday the 16th as flight is Wednesday the 18th

Saying Goodbyes:

Fitting as many in as we can to the end!
Powered by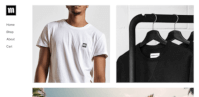 Create your own unique website with customizable templates.