The FACTS
2000 calories/day - the recommended caloric intake by FDA for average person
6500 calories/day - what we will burn assuming 8 hrs of riding/day
1200 calories - the content of average meal (56% of daily recommended)
5000 calories/day - our minimum daily intake from consuming foods
RECAP: Burn average of 6500...eat on average 5000...
WHERE are we going to get our other 1500+ calories/day you say ?!?
EASY --> BEER!
The average craft beer contains 156 calories
SO
We need 9.6 beers a person a day




My THOUGHTS
What would the average touring cyclist use?
So we need more than triple the recommended
We will eat 3 meals a day and snack constantly
We will probably want and need way more than this if experience speaks for anything
I lost 10 lbs in first 2 weeks of my first tour... calorie management was an unpleasant lesson
So what is the solution to get calories but not eat every second of every day?
BEER! --> EASY
Beer digests easier than food so I want more of that
SO
Buy us a BEER below!

The REQUEST
Below is our pretty cool logo made with 2 images manipulated together
CLICK ONE!
It will direct you to a super secure site known as PayPal.
An amount will pre-entered based on the size of the bike you click.
Feel free to change this to correspond with how many calories you want to contribute.
Any caloric contributions will earn you picture of us...
...enjoying your generous beverage...
while holding something found in the world...
...with your name written on it.
It will then make it to this site as a BIG thank you for the tasty calories.
THANKS!


---
Powered by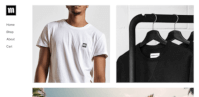 Create your own unique website with customizable templates.