HAPPY BIRTHDAY KELSEY HORTON!
For the past couple of years we have grown closer (duh). Spending time with you - watching documentaries, taking naps, and analyzing the world we live in has made me a better person. Without you I would not feel as adventurous and curious about the world as I do now. Thank you for always helping me see the truth whether it is good or bad. I completely believe you are the one of the bravest and smartest women I have ever met. I support whatever path you take in life because I know no matter what you will do great things.

AND: That little booger, Wyatt, that you made - I will always love as my own. He has brought so much joy into my life and thank you for sharing him with me!
Love, Skye

---

Step one: leave our B&B fully fed and ready to ride to Galway.

Step two: Charlie found a WarmShowers host, Agnieszka (Aga) from Polland, right outside of the city.

- she already had cyclists staying inside, but offered her yard for us to camp in.

Upon our arrival, we met Aga and the other two cyclists (Pete and Lydia).

Pete and Lydia are a couple from around the Chicago area spending about four months in Europe. Their plan is different but indeed similar to ours. If you would like to look there blog up go to

TheWorldIsAGoodPlace.com

. (We have enjoyed the content thus far!)

Step three: set up camp, go to the grocery store to buy food for lunch, come back to camp, eat, head into Galway.

Step four: go to the first pub that we stumble across.

- there we find the most charismatic bartender we have met thus far.

- we met the locals, and army men that were hanging out. Enjoyed conversation and beer.

- bartender also spoke of Crough Partrick (a mountain that will soon become relevant in our adventure)

Step five: Meet up with the awesome duo : Pete and Lydia

- we ate food with these two free birds at a fish and chips place

- over dinner we had the chance to learn more about them

Step six: Got ice cream. (ALWAYS ICE CREAM)

- thankfully we are riding everyday

Step seven: Went back to camp.

Step eight: Planned to ride with Pete and Lydia tomorrow.

---

Thank you Pete and Lydia for sharing your time with us. I appreciate the light hearted moments we had with you. Especially, (looking into the future), when you stayed with us with our flat tire. Bought the pecans for us, which made us have a little bit of home in our bags and tummys. I can not wait for the experiences we will share in the future. Hopefully we will meet up in France, but if not, back up in the States.

Powered by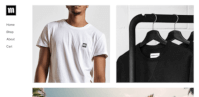 Create your own unique website with customizable templates.