Enniskillin to Edwin.

Two days.

- Working our way across Northern Ireland towards Belfast.

- Weather: dreary, rain
-

Roads: avoiding primary; so longer routes on little back roads.

Went back into Republic of Ireland, found pub, watched soccer with the locals. ..if you are curious as to how this happened look at our route map. [Editor's comment: we watched the Ireland football match just on the boarder still in UK but ALL of the people there were supporting Ireland making it feel like we were still in the RoI - a lot of support and heritage is shared across the boarder.]

They said we don't get tourists here...we shrugged. Crowd young, sleazy teenage girls included. Rousing fans of football. We all made new friends.

Off to bed and breakfast [in RoI] - night of luxury again.

Getting more difficult to find accommodation because of holiday season...we plan day by day.

Next day...long ride to warmshowers...Edwin. Tired. Edwin was a very green, small carbon footprint kind of guy. Wood stove heated house; made hot water and cooked dinner with unit. Wood was sourced from demolition, mostly. Iranian wife, Mahvash, both Bahia faith...avoiding religious persecution in Iran, she met Edwin at University..

They participated in woofing...a method of supporting green, organic ideology via accepting volunteers to help on the "farm".. they had chickens, greenhouses, stacks of firewood and two young Frenchman, mostly keen on polishing up their English. Mahvash was a powerful, good natured lady who ran her own interior design business, with a chicken comfortably under one arm. We ate our dinner with them...Skyes wraps, what a wrap artist! Then to sleep in the tents...rain providing pleasant white noise.

I am impressed with how ecologically minded the people here are. High fuel prices encourage this, but it is clearly cool to be like this, especially in the middle age liberal group...a fairly large demographic. These people love cyclists! Very good for us.

Generally people we meet are VERY interested in politics..EVERYBODY wants to talk about trump. We don't want to talk about trump. Who is voting for this bully anyway? When they start talking about European politics, it is almost always about the issues, not the individuals. I find this refreshing. What next, kim kardashian for president?


Mark.
Powered by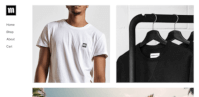 Create your own unique website with customizable templates.