We decided to take a day (sort of) off. There was much discussion of options..and the two top candidates of things to do included a hike along the cliffs leading to Moher and riding a boat to some nearby islands. We decided to do the hike and skip the boat. After the hike we were going to break camp and head out. We started the hike just outside of Doolin (rode bike to trail-head) - no real cliffs there. The bulk of visitors ride buses to the entry point located near the center of the cliffs.

We walked along fields full of the most alert and happy seeming cows and horses, with the ocean directly on the other side. We went up and up and up the cliff formed as we went...Right next to us..waves of crystal clear dark blue water bashing the rocks below. It got terrifically high the further we went. When we could see the tower and the hordes we turned around. After we made our way back, we were breaking down the camp and Skye overheard people talking politics. Everybody wants to talk about Trump..I could scream. However in the middle of this overheard conversation it was revealed that the Doolin folk festival started the next day, right across the street from the campground! We stopped breaking down the camp and paid for another day.

During the course of this trip, many good things have happened. We have met many sweet and friendly fun-loving locals. Had many cherish-able experiences..all because of Charlie Shoemaker's undeniable ability to follow through, his aggressive good cheer, his eagerness to meet new people, and his flexibility. What a star! Skye brings a fun-loving sweetness, an alertness to social situations, and a completeness to the tandem. They are a team..1+1 is way more than 2 with them. I am having fun.

MARK

Ps. I miss you, Joyce.
Powered by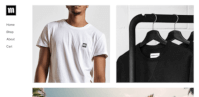 Create your own unique website with customizable templates.