Joyce's last travel day in Ireland.

Bed and breakfast just north of Bunratty.

Up, pack up, roll to town.

Bunratty castle and recreated town.

All of the historical attractions we have seen so far have been first class.

History:

12 century. Built at a crossroads intersecting competing interests.

The Normans, the O'Briens, the Fitzgeralds. Atrocities galore,. Including being drawn by two horses, inquisitions for heresy, burning at the stake...Lovely!

The castle is a fortified house, much larger than we have yet seen, but of similar construction. The beauty of visiting these places is imagining life in them..bet it stunk.

Around the castle itself they have reconstructed an ancient town with associated businesses…blacksmith, baker, mills etc. Very interesting.

Furth

her up the hill is other exhibits ..like a 19 century town,. Displays of byzantine farm equipment (steam engine powering a turnip slicer). All lots of fun.

Load up and roll to Ennis..about 30 km of rolling hills, with a bike lane most of the way. Intersections here are largely controlled by traffic circles. This is very efficient but relies on a form of controlled chaos. The trick with a bicycle is to act like a car. The only caveat there is that speed and acceleration available to the cyclist is very different from a car.. The bob trailers, flashing lights , the tandem itself and Charlie and Skye's flying hair make us easy to spot. Charlie is an aggressive rider, which works well in this situation .

Another b&b...day off in Ennis tomorrow.

Mark.
Powered by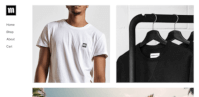 Create your own unique website with customizable templates.