Wow, it has been almost a month since our last post..sorry to our loyal followers...we will have every day posted eventually, but for now an overview. After Scotland we made our way southward into England, caught a ferry (overnight) across to northern Holland and proceeded across using a northerly route. On the way we were hosted by some very interesting people. One day we spent cycling across a really long dike. Most of Holland would be underwater if it wasn't for the dikes. History here is a very thick book. The north of Holland is called Frieland and they speak Friesh, which is alot like old English. In antiquity, the Frielanders moved over to the British islands..thus..the English language has roots with them. Many of them basically refuse to speak Dutch. The people we met at the campsites were delightfully friendly and very facile with English. The campsites here are all privately owned and lots of people who live in urban "flats" maintain a caravan from April to September in these places. There are tons of kids and fun stuff going on in them. People seem to kind of know some of their neighbors. It is an interesting paradigm. Bicycles are everywhere, even the bicycle path concrete is red, and we have our own stoplights with a little bike guy in red or green. The teenagers have figured out how to look cool and text while riding.

We decided to ease off a little more and take time to enjoy our destinations. Charlie is a great camp counselor. He has willingly let some of his hopes for this trip change as the realities of his campers became revealed. God bless him!

Summertime in the northern Netherlands and Germany is cool at night and almost hot when the sun is out. They (generally) get lots of rain and everything looks lush and clean - even though they have had a relatively dry season this year. After traversing Holland into Northern Germany, we turned south and followed the course of the river Ems. This river is a major shipping route, with fabulous greenspaces and cycle trails along it. Small active towns have dotted this route. I have to admit the Irish have the Pub concept figgured out, though. We miss our pubs and our full pint sized beer glasses and locals with historian level knowledge of the areas.

Another thing I have been educated on is the use of the smartphone. I have always used the PC for travel arrangements. I was completely retarded using the phone for this purpose. It is practically designed for this. Google maps is hooked up with the search engine. Groceries, campsites, parks all with reviews amazing and powerful tool...however the conventions are different, every phone has its own quirks. My travel companions are geniuses with theirs. I appreciate the education I have received. I must admit that I have been resistant to smartphone use in public, because of the negative impact on social discourse. It is a fact of life now, so I'm now down with it. I found a mapping application called Osmand which is a worldwide croudsourced offline thing. It has provided good bicycle routing, especially in Holland. Also, my friends in India turned me onto Whats App, which is a VOIP messaging and picture sharing app. It is great to keep in touch with the family when there is wifi available and the five hour time difference allows.

We miss everybody and our pets (editor's note: miss pets most, sorry everybody). We are currently back in Holland, near the German border. On the map, Germany bulges into Holland. That's where we are. Thanks, everybody for the beer money!
Powered by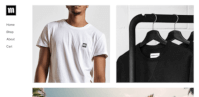 Create your own unique website with customizable templates.